Explore Working Procedure of the Software
The working of the tool is so easy that one should not need to have any technical knowledge. The Software takes negligible time in exporting MBOX file. To check its capabilities, download its DEMO Version. Demo Version will export 25 mails.
Step 1
The below Screen is the First Screen of the software, which comes up when you start the software. Click on the "Add File" button to Add an MBOX file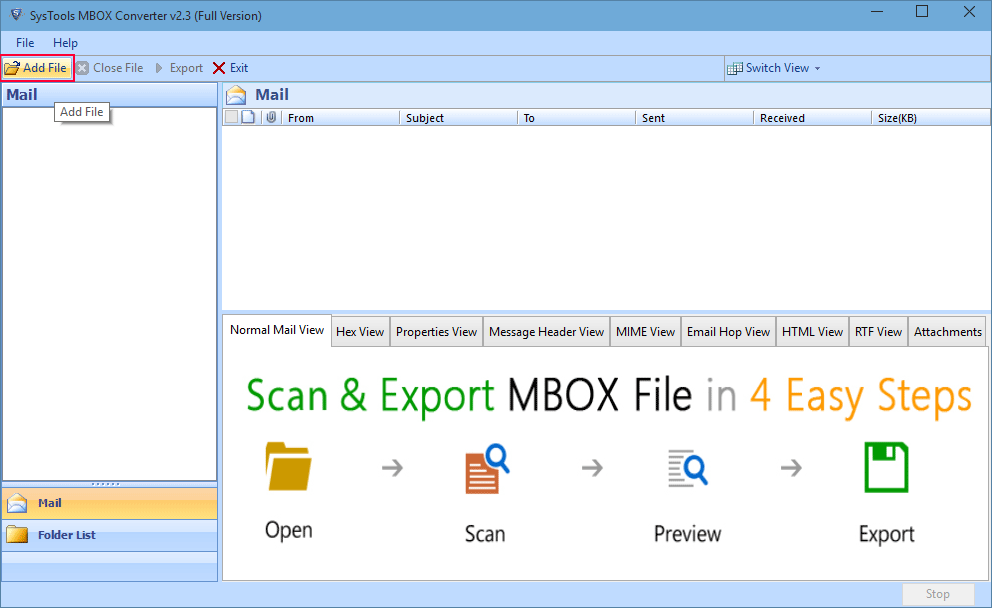 ---
Step 2
Select "MBOX Files" from the Email Application lists or choose any other email program. Click the Next button.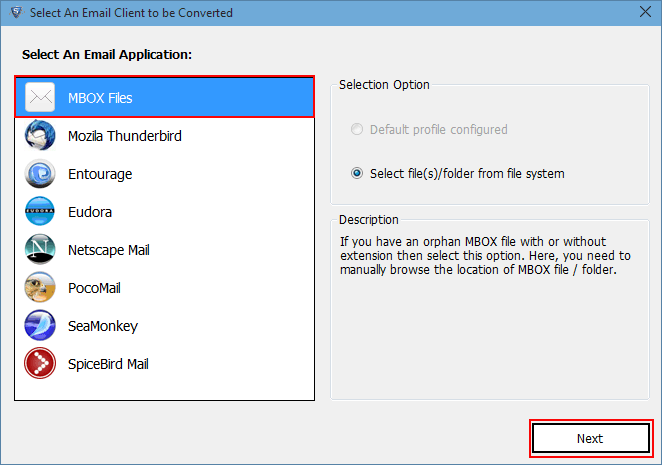 ---
Step 3
Click on the "..." button and you wil get another window.

---
Step 4
Select the MBOX file from your local storage and click on "Open" button.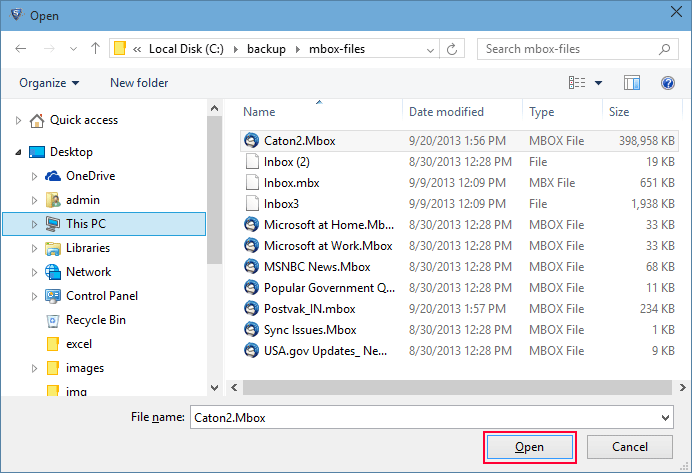 ---
Step 5
Check the box "Use Folder Mode" and click on Process Button to select a folder that contains many MBOX files.

---
Step 6
Choose a folder where MBOX files are stored and click on OK button.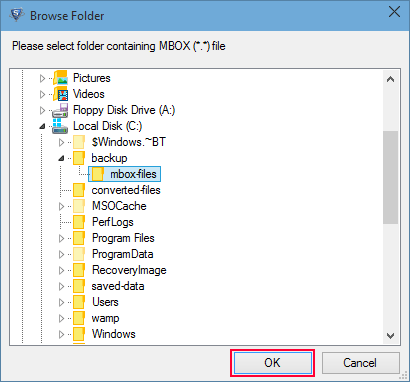 ---
Step 7
Once you ADD MBOX File, It will start Scanning so that Corrupted MBOX files can also be retrieved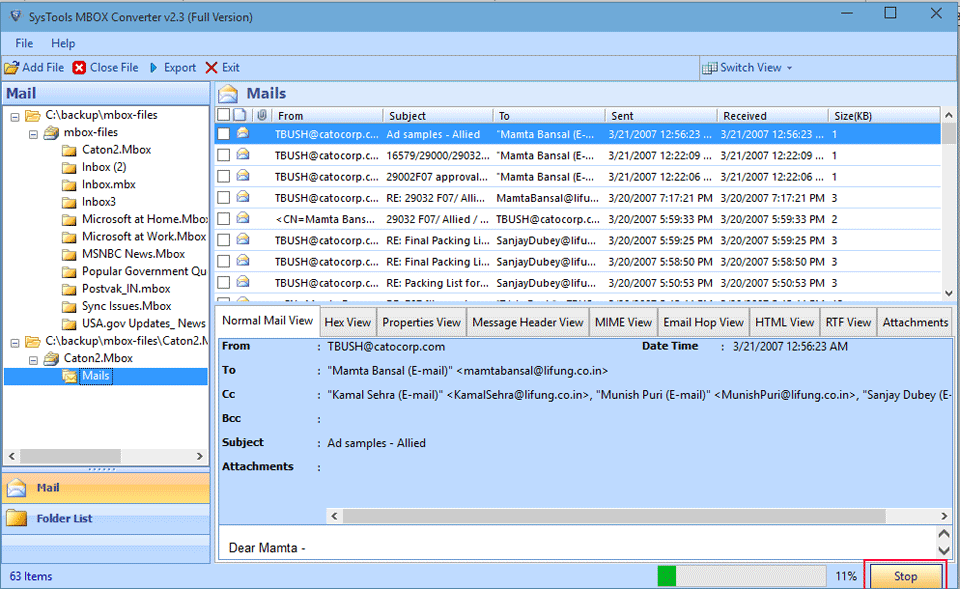 ---
Step 8
You will check that, the files which you ADD will shown in the left panel. You can also View E-mails below in the right panel.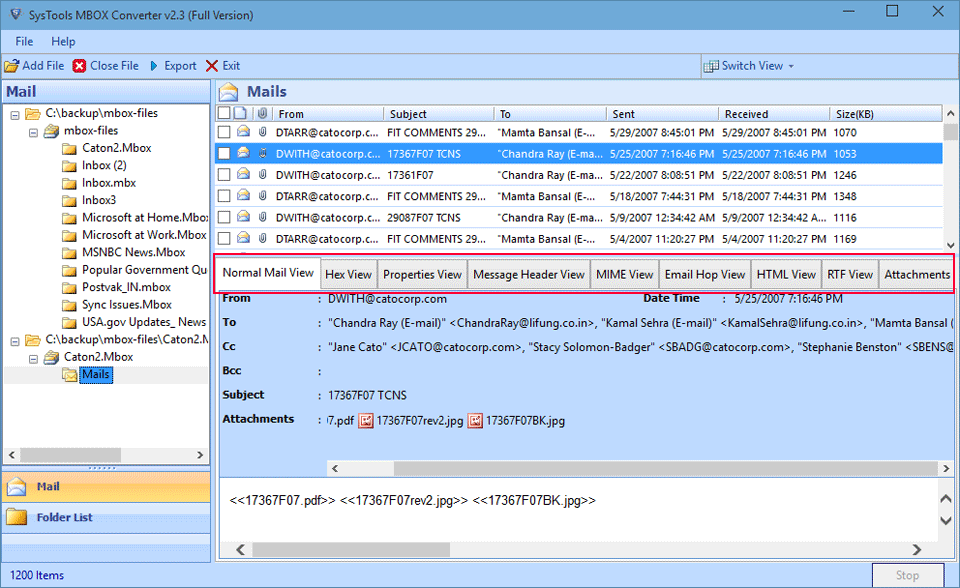 ---
Step 9
Switch the view mode (Vertical or Horizontal) of the emails. You will also get a Export Option, click on that option to start exporting.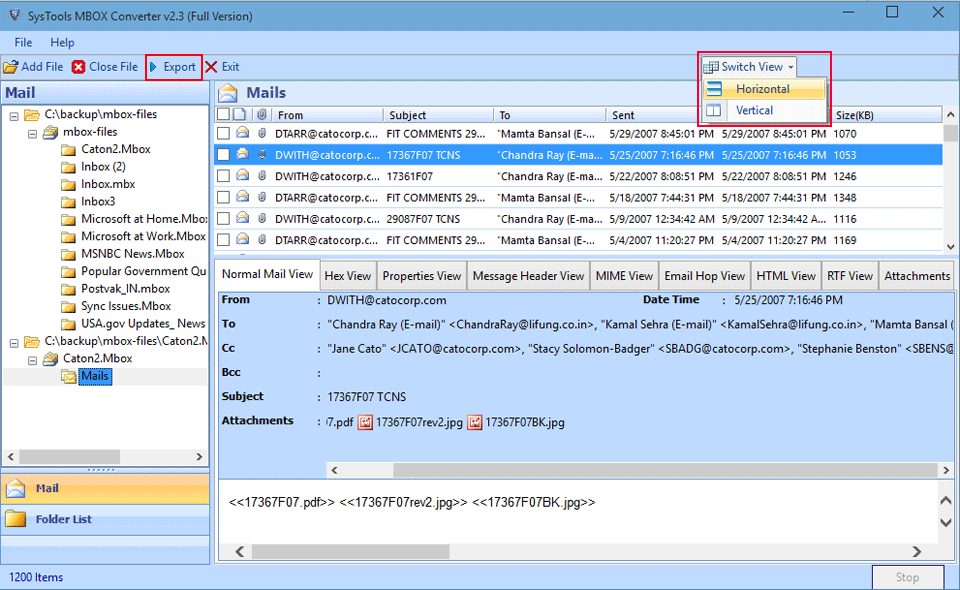 ---
Step 10
After Clicking on "Export" option: Three options will appear on the screen
MBOX to PST: For conversion of MBOX files to PST format.
MBOX to MSG: For MBOX emails to MSG Conversion.
MBOX to EML: For conversion of MBOX emails to EML.
You can also split resulting PST file in required sizes (up to 100 GB)
For EML and MSG conversion, you can select the "Naming Convention" option.
Provide destination path to save converted files.
Finally click on "Export" Button to start the Conversion process.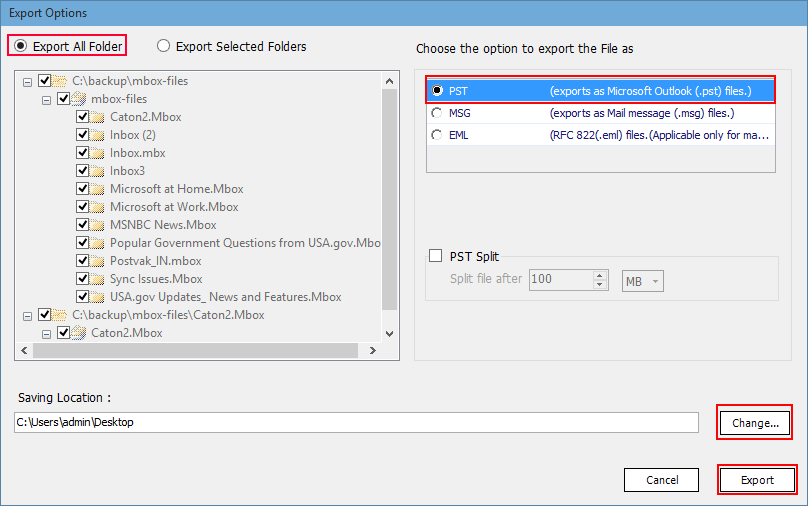 ---
Step 11
You can see the conversion status as displayed in the image below.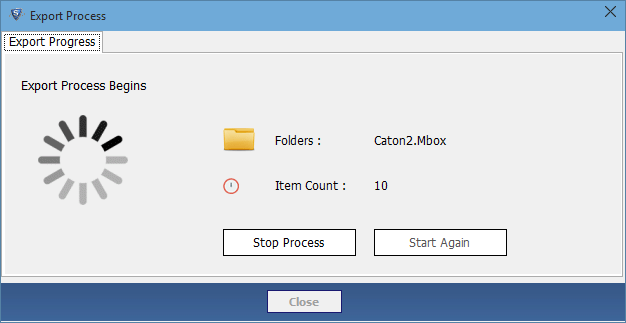 ---
Step 12
In a few seconds, a confirmation message "Export process completed successfully" will pop-up on the sceen.

---
Step 13
Click on "Open Location" button to find out the converted PST files location.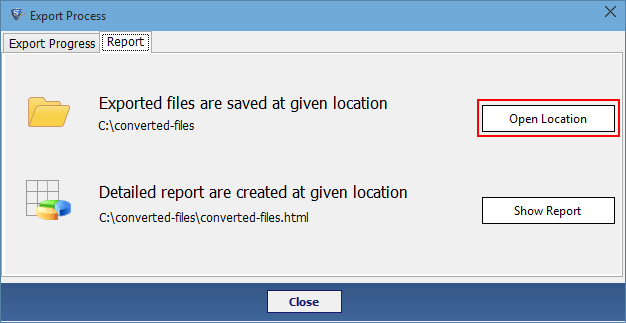 ---
Step 14
You will be automatically moved to the folder where converted PST files are stored.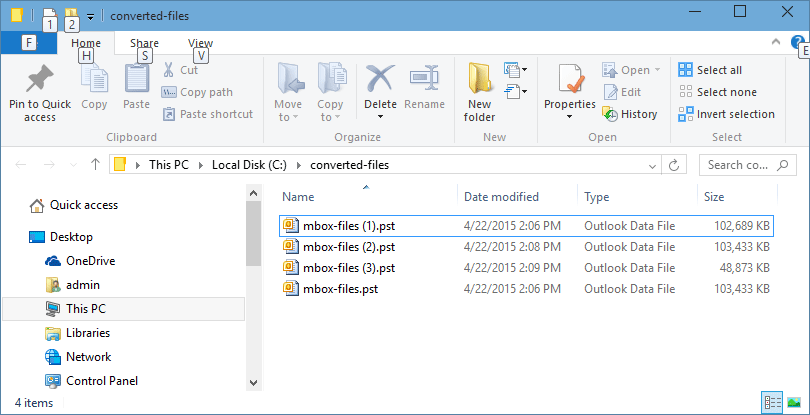 ---
Step 15
You can also view detailed report by pressing "Show Report" button.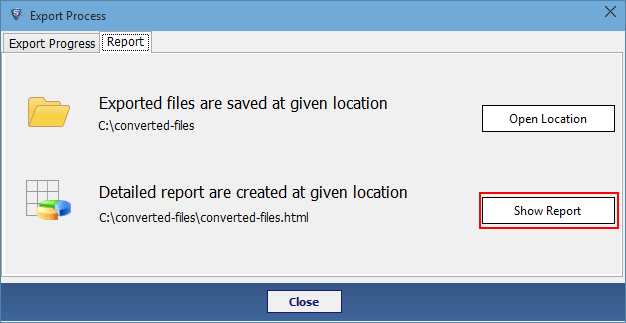 ---
Step 16
Analyze source file name, success count & fail count in the export report.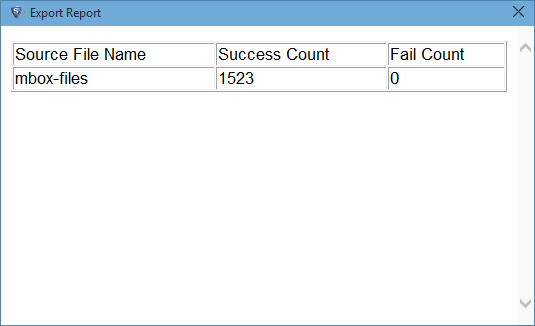 ---